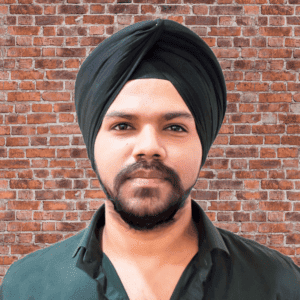 Ramandeep Singh
IT Recruiter
Raman has worked in recruiting for 3 years. Their career started in Kanpur, India where they worked at an IT recruiter with Golden Technology. His contributions and activity with Golden community have made a good impact on what organization focus on.

Since then, Raman has achieved and earned a lot of experience working with numerous clients from several fields like information technology (IT), Health care, Automotive etc. Raman has a passion for discovering amazing talent using several digital platforms.

Specialties: I specialize in functional and non functional aspects of IT staffing and maintaining a good healthy relationship with consultants

Specific areas of expertise: Developers, Engineers, Testers, Administrators, Managers, Scrum Masters, Project Managers, Directors, Architects.

Outgoing and enthusiastic personality. Loves exploring and learning about new technologies and sharing that knowledge with others.