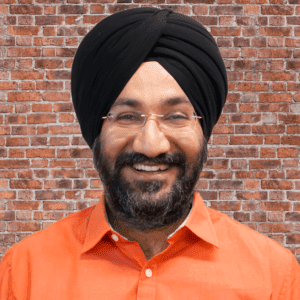 Ranpreet (Rishi) Syal
Managing Director
Rishi Syal has worked in IT Consulting and Staffing for thirteen years. His career started in New Delhi, India where he worked at SVS Systech as a Resource Associate.

Since then, Rishi has been successfully managing IT consulting and staffing businesses and has been part of three successful startups which are now multi-million-dollar businesses.

Rishi is an experienced technology manager and highly networked within IT community. He uses his people and IT management skills to help his clients find right technology solutions as well as help employees chose right career path in the field of technology.

Specialties: People Management, Technology Management, Client Management, Delivery Management.