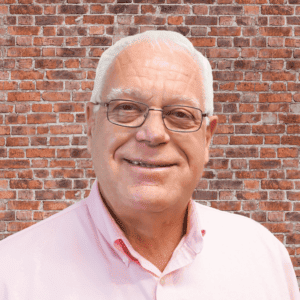 Tim Kinney
Vice President Operations
Tim Kinney has worked in the IT Solutions and Staffing industry for over 25 years.  Tim's experience includes a broad range of position in industry and government management, professional services consulting, managed services and directing operations supporting corporate growth and delivery of service excellence.  Tim's business expertise includes retail, finance, government contract management and operations.

Since joining Golden technology in 2016 Tim has directed Operations partnering back office with account management and marketing to produce superior staffing and IT solutions.  Tim's professional interests include program and portfolio management, Agile methodologies impacts on software development efficiencies, and quality assurance and test.

Tim's hobbies include motorcycles and anything else with wheels.  He can be seen riding the back roads any weekend as long as it is not raining, snowing or excessively hot.  Since he lives in Ohio you can imagine that he very seldom rides at all so his motorcycles remain in pristine condition in his garage.